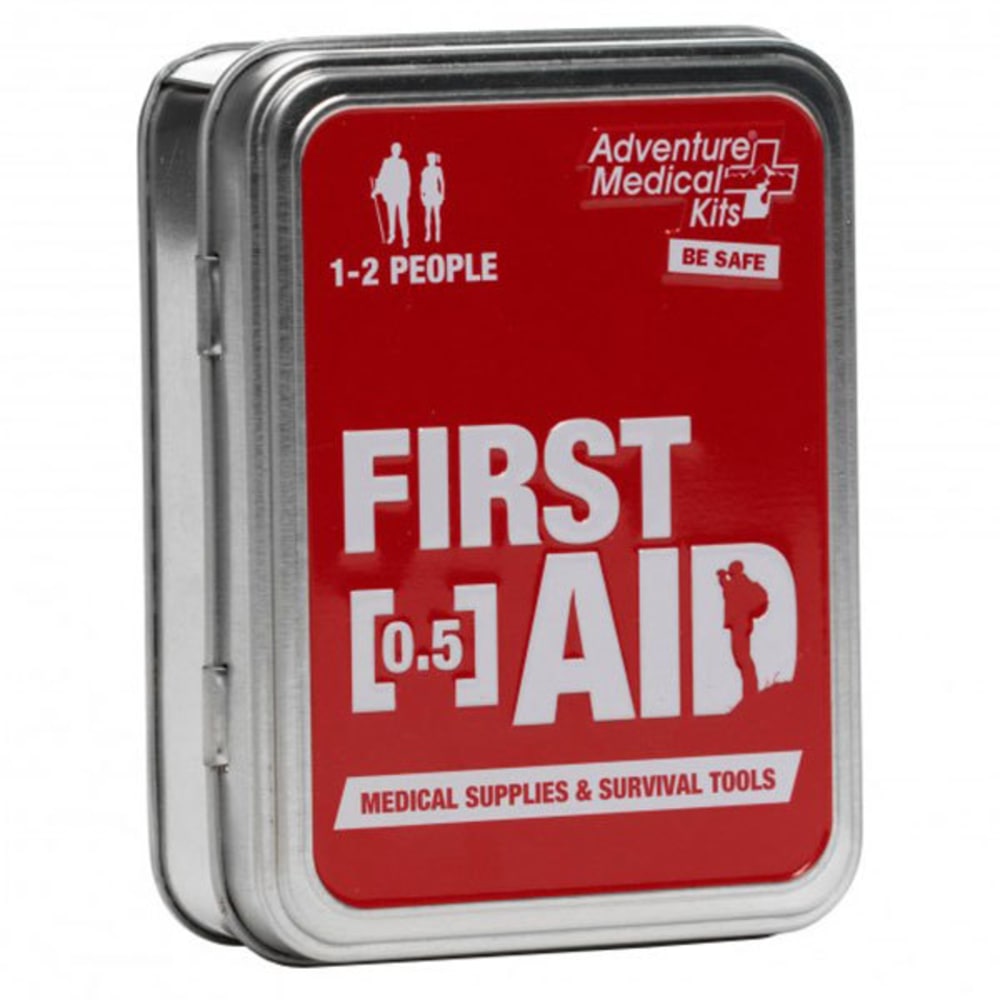 ---
---
---
Description
The Adventure First Aid 0.5 contains basic first aid necessities to treat cuts, scrapes, insect bites and blisters in a portable, stylized, hinged-lid tin case. Add it to a hiking pack, toss one in the glove box, or add one to the medicine station for that vintage first aid look!
FEATURES:
Stylish Hinged-Lid Tin
Keeps contents safe in a durable, stylish tin.
Stop Blisters Before they Start
Die-cut Moleskin to protect against the hiker's #1 injury
Easy Access Bandages®
Fast and easy application and less contamination risk.
Clean and Close Wounds Antiseptic and alcohol wipes for cleaning small wounds.
SPECIFICATIONS:
Size: 4" x 3" x 1.25"
Weight: 0.22 lbs.
Group Size: 1 - 2 People
Trip Duration: 1 - 2 Days
SUPPLY LIST:
Survival Tools
1 - Slim Rescue Howler™ Whistle
Bandage Materials
5 - Easy Access Bandages®, 1" x 3" Fabric
1 - Easy Access Bandages®, Elbow/Knee Fabric
2 - Butterfly Closure Fabric Adhesive Bandage
Blister / Burn
14 - Moleskin, Pre-Cut & Shaped Pieces
Instrument
3 - Safety Pins
1 - Splinter Picker / Tick Remover Forceps
Medication
2 - Insect Sting Relief Pad
Wound Care
3 - Antiseptic Wipe
2 - Alcohol Swab
2 - Triple Antibiotic Ointment
Note: Adventure Medical Kids reserves the right to add, substitute, or delete items if necessary
Imported
Attributes
Country of Origin
Imported
Style Number
2030540
Product SKU
31032200006
Shipping & Returns