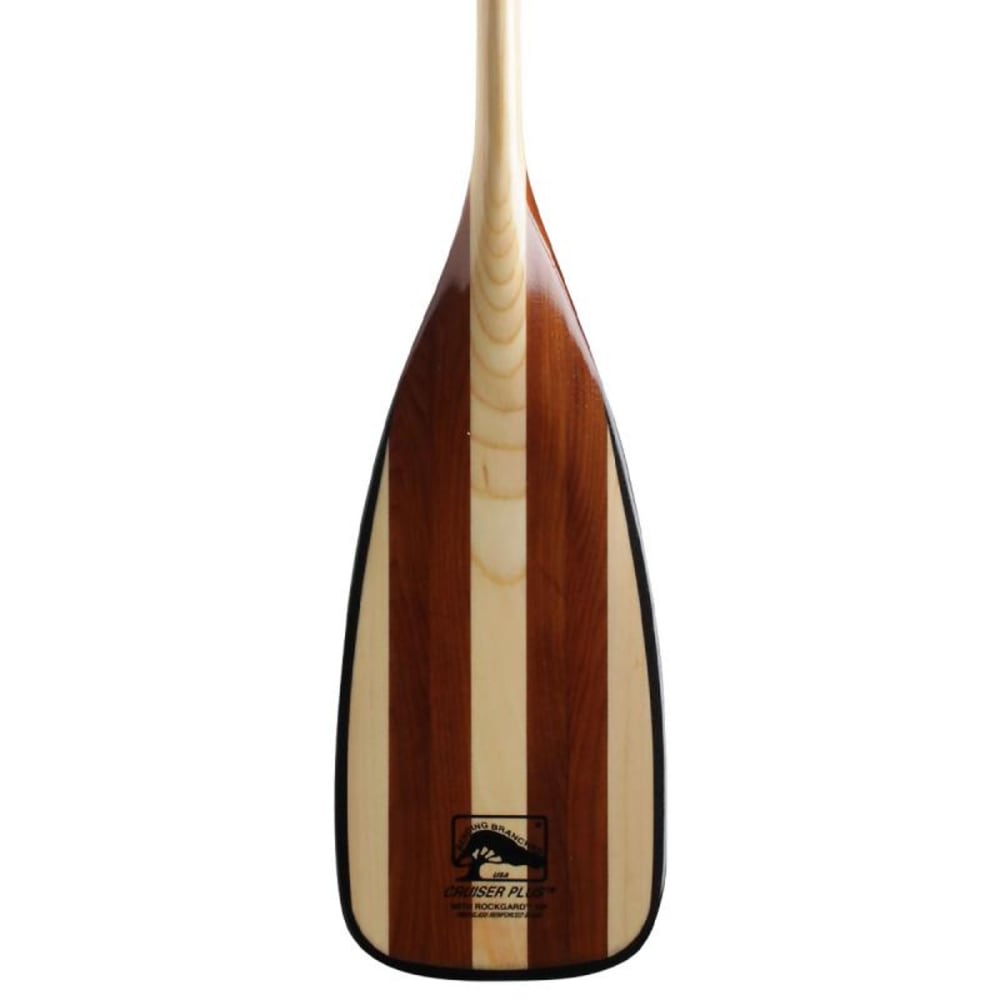 ---
---
---
Description
The Cruiser Plus expeditionary paddle has a bent shaft design made for weeklong or full day trips on both fast-flowing rivers and flat water lakes.
The Cruiser Plus 11 bent shaft premium canoe paddle is built for power and durability. It has a stiff, strong shaft and a beefed-up blade so you can move more water with each stroke and pull a ton of gear.
The Cruiser Plus 11 is crafted of basswood and roasted basswood. The blade has a wrap of 4 oz. fiberglass to protect it for years to come, and it is fully-edged in Bending Branches' Rockgard® protection. The ovalized, 18-Laminate shaft is stiff, strong, and more durable than solid basswood shafts. With a Classic Palm Grip, the Cruiser Plus 11 is easy to hold, comfortable, and warm on the hands.
The Cruiser Plus is a bent shaft paddle (11°) and is available in lengths of 48 inches to 54 inches (in 2-inch increments). It is hand-crafted in Osceola, Wisconsin.
This product will be shipped directly from Bending Branches and will leave their warehouse in 2-3 business days. Eligible for UPS ground shipping only.
A 4 oz. fiberglass blade wrap protects the seven laminates of basswood and roasted basswood in this bent shaft canoe paddle
A step up from the BB Special paddle in durability and power
Sleeker appearance and 18-laminate shaft for strength
Blade Size: 8.1" x 19" (128 sq. in.)
Weight: 22 oz. (624 g)
Grip Type: Classic Palm Grip
Wood Type: Basswood & Roasted Basswood
Shaft Material: Ovalized, 18-Laminate
11° Bend
Length: 48, 50, 52, 54 in.
Attributes
Weight
22 oz.
Country of Origin
USA
Style Number
2027198
Product SKU
30698000024
Shipping & Returns