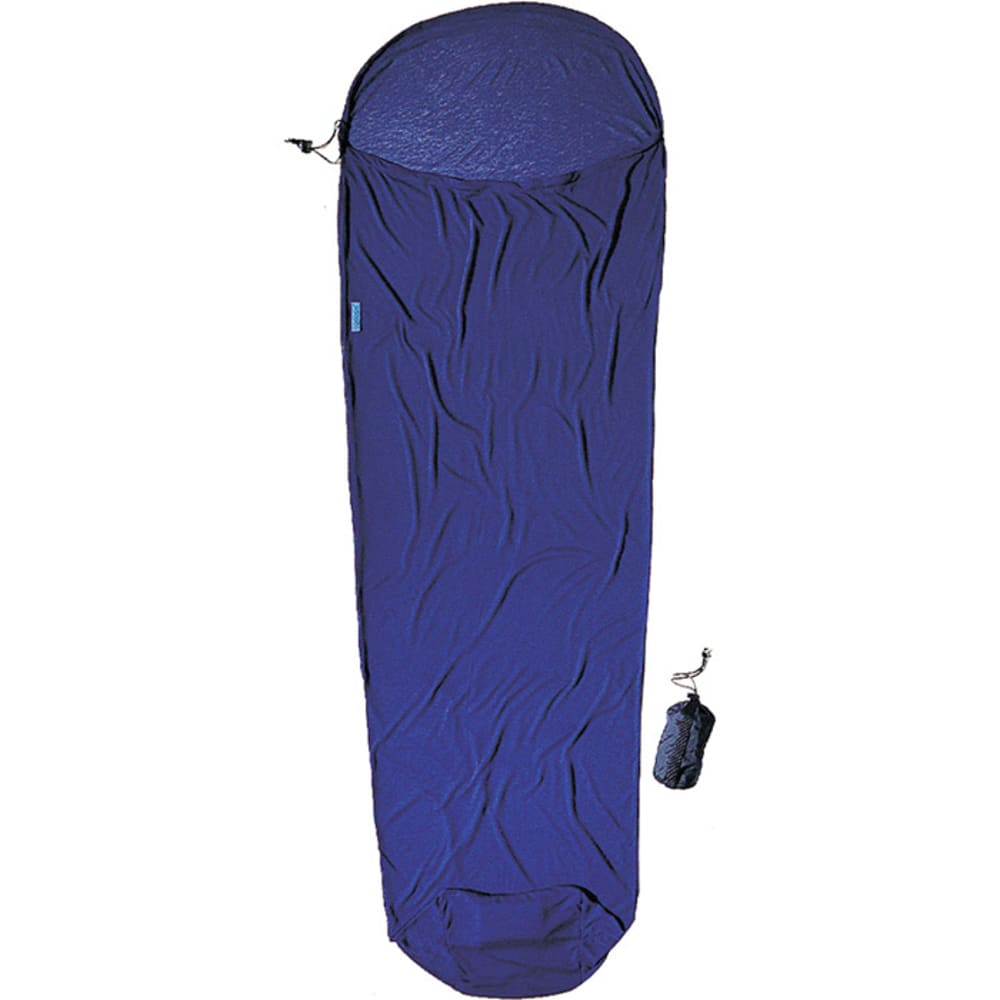 ---
---
---
Description
A MummyLiner is an extremely lightweight tapered sleeping bag liner. Uses: sleeping bag liner for mummy-shaped sleeping bags, keeps your sleeping bag clean and extends its lifespan, adds insulation and comfort, and as a sleeping bag in warm climates. Features include a drawstring hood, wide top opening, and boxed foot end. Completely double-stitched.
This product will be shipped directly from Cocoon and will leave their warehouse in 2-3 business days. Eligible for UPS ground shipping only.
100% Polyester CoolMax is the fastest drying moisture management fabric
Four-channel fibers move sweat away from your body
CoolMax is highly breathable and easy to care for.
High performance liner that wicks moisture away from your body and keeps you dry and comfortable
A COCOON liner adds up to 40.46° F/4.7 ° C to the temperature rating of your sleeping bag.
Size: 86.61 in. x 31.5 in./23.62 in.
Weight: 9 oz.
Imported
Attributes
Weight
Under 1 lbs
Country of Origin
Imported
Material
Polyester
Style Number
2039577
Product SKU
31936000006
Shipping & Returns
Quick Delivery
Ships directly from the manufacturer which incurs a surcharge applied at checkout.
View shipping options