In Store Rentals
---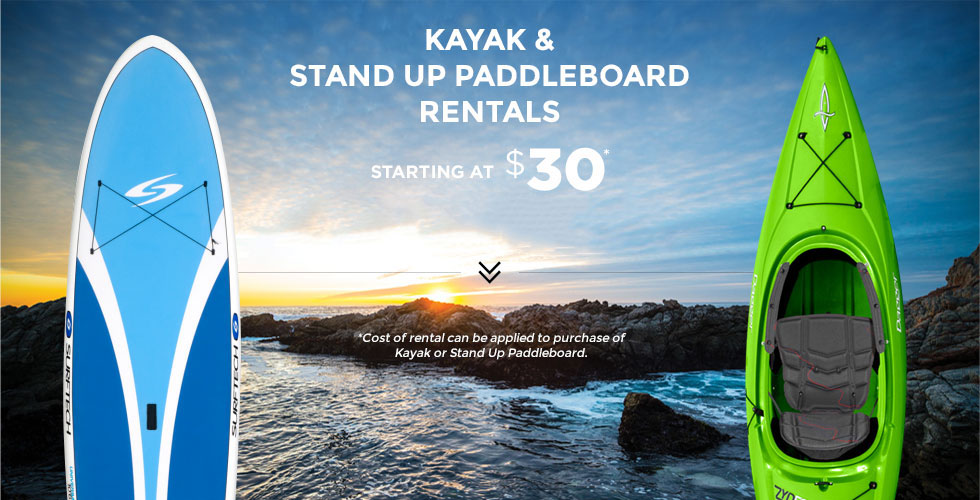 Whether you want to try a new sport without going all in or you want to play outside with a friend who has no gear, our in-store rental program is here for you. From kayaks, bikes, and cross-country skis to tents, packs and sleeping bags, most of our stores carry a mix of rental gear for all kinds of outdoor adventures at reasonable rates.
Here's some of the gear we typically have for rent:
Water Sports: Kayaks, Paddles, PFDs, Stand Up Paddleboards Hiking/Camping: Packs, Tents, Sleeping Bags, Sleeping Pads Snow Sports: Cross Country Skis & Boots, Snowshoes, Poles, Mountaineering boots Selection, availability and prices vary by store so please be sure to call before you stop by!