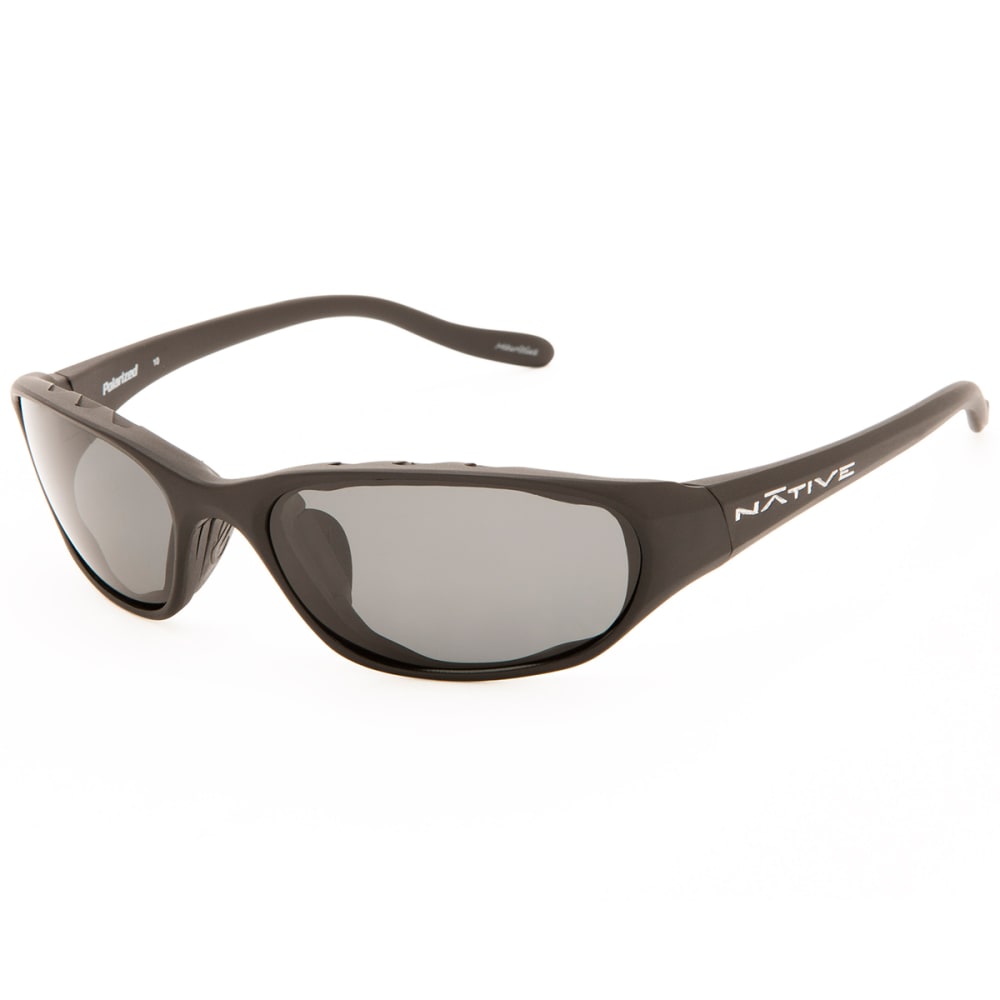 ---
---
---
Description
Featuring a classic wraparound frame with oval lenses, these sunglasses are a must-bring companion in the outdoors. Interchangeable lenses ensure you always get the best view for the task, while the Anti-Ocular Intrusion System works to keep your eyes safe. At the same time, vented, cushioned construction keeps you comfortable, even when the intensity goes up.
 
FEATURES
Featuring the Interchangeable Lens System
With Hybrid venting
Cushionolâ"¢ added for comfort
Mastoid Temple Gripâ"¢ keeps frame secure
Anti-Ocular Intrusion System® ensures your eyes stay protected
Poly Crystal Carbonate (PCC) Polarized Lens Technology delivers optical clarity and impact resistance, blocks 100% of UV rays, and eliminates glare for enhanced contrasts and sharper vision
Asphalt frame with grey lenses
Imported
 
All Native Eyewear sunglasses are backed by a lifetime warranty.
Attributes
Country of Origin
USA
Style Number
2019138
Product SKU
29881100006
Shipping & Returns