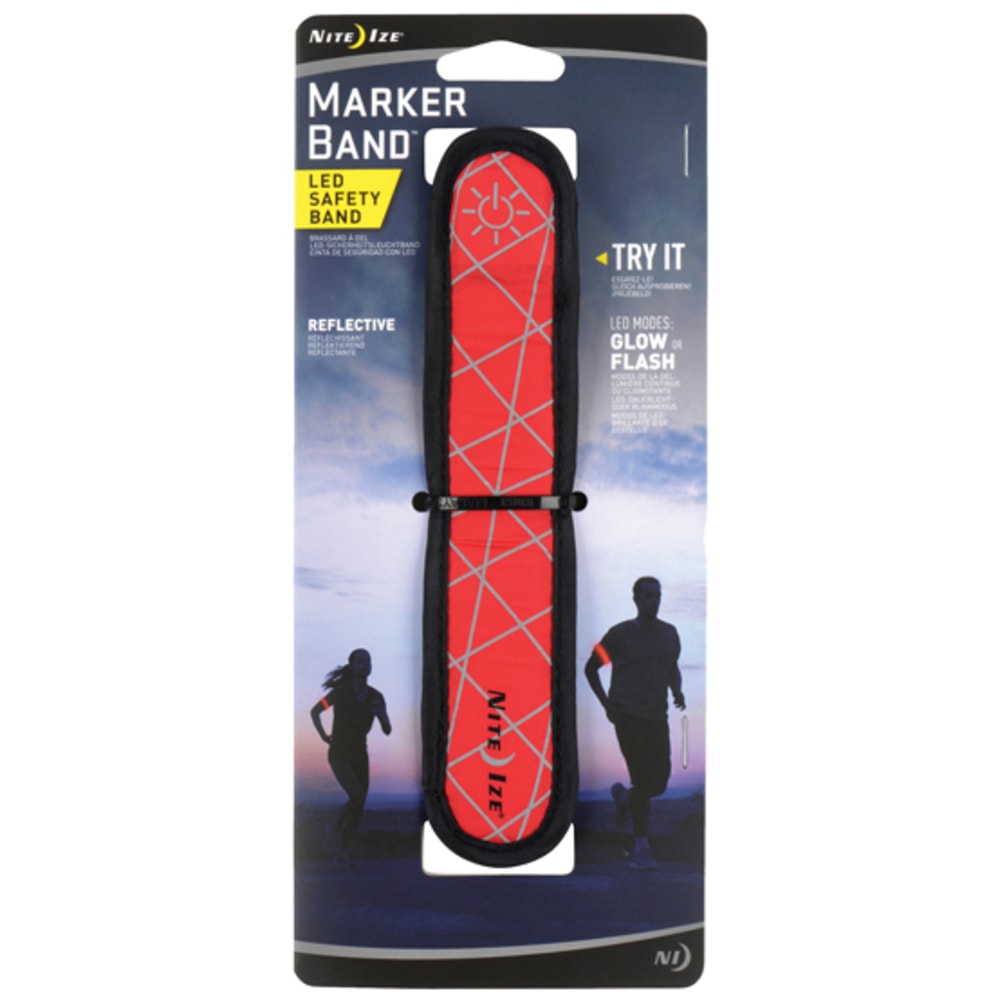 ---
---
---
Description
The Nite Ize SlapLit is powered by a bright, easy-to-activate LED that lights up the entire wrap—turn it on, slap it on your wrist, upper arm, or ankle and you've got instant nighttime visibility. This slap on the wrist is not such a bad thing!

Powered by bright, easy-to-activate Red LED for active illumination—glow or flash mode
Keeps you visible when you're running, walking, or cycling at night; perfect for after-dark lawn games
Made of durable nylon patterned with passive high visibility reflective spider web design
Use and reuse countless times—the SlapLit can be straightened with a simple twist of the thumb and stored flat, or hung in its straightened form and used as an LED marker beacon
Includes easily replaceable battery—single 2032 lithium coin cell
Battery run time: 100 hr.
Dimensions: 13.9 x 1.5 x 0.4 in.
Weight: 1.5 oz.
Due to federal shipping restrictions regarding products containing lithium batteries, this product can only be shipped to the 48 contiguous states. It cannot be shipped to Canada, Hawaii, Alaska, Catalina Island, Puerto Rico, APO, FPO or international addresses. Thanks for your understanding. 
Attributes
Country of Origin
Imported
Style Number
1317385
Product SKU
26992900107
Shipping & Returns