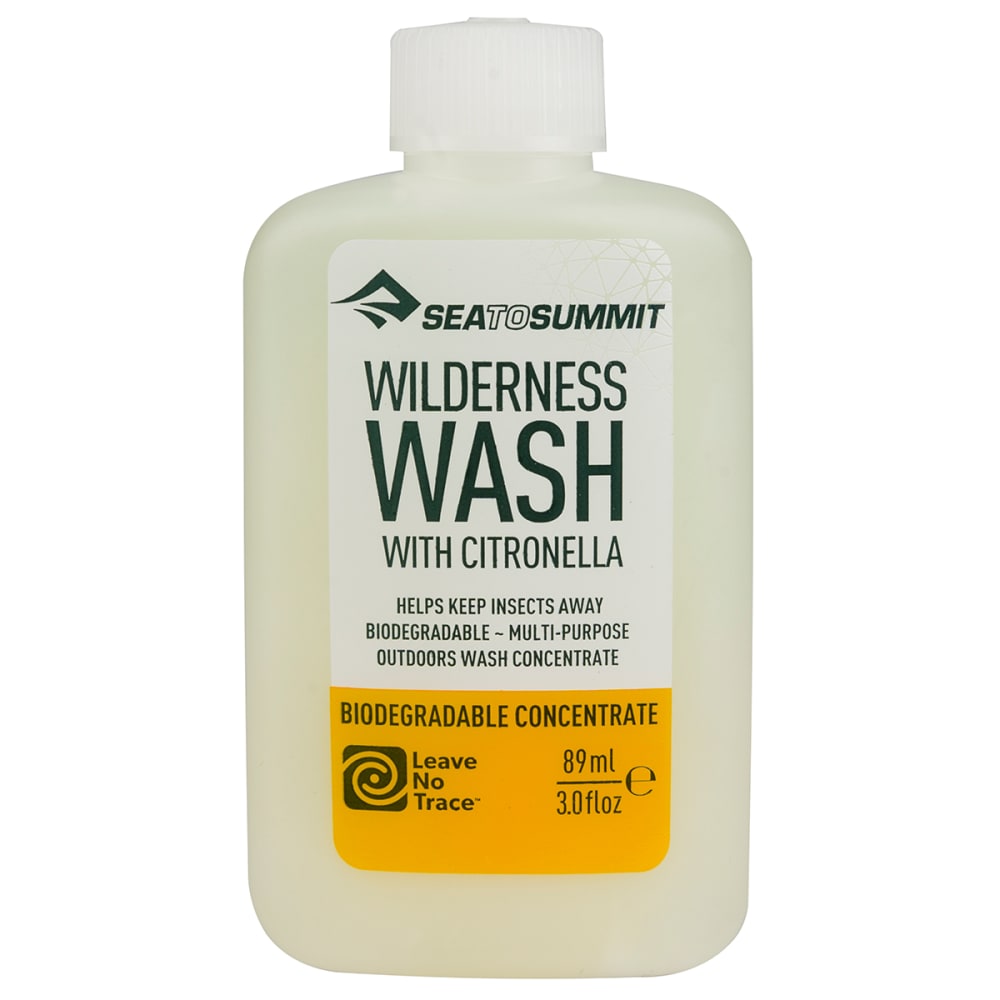 ---
---
---
Description
Our super-concentrated liquid Wilderness Wash™ goes a long way and is gentle on fabrics and skin but effective on dishes and laundry stains. We've also made sure that the bottles it comes in are tough enough and the lids are secure enough so you don't have to worry about the soap leaking in your pack or bag. The Citronella and Sandalwood essential oils will help to deter bugs and odors without the use of harsh chemicals. Use it in accordance with Leave No Trace principles (see below) and it is gentle on the environment, too.
Biodegradable, super-concentrated formula
Tough bottle with lid insert and secure cap, so it will not leak in your pack or bag
Safe for personal use, pots, pans, clothes or any outdoor gear
Smaller sizes (1.4ozs / 40ml and 3ozs / 89ml) meet airport regulations for carry-on liquids
CAN WILDERNESS WASH?
Be used in lakes and streams? No. Biodegradable means that the product will break down due to biological action and UV, but it will harm aquatic life if used directly in streams, ponds and lakes. Practice Leave No Trace and wash / dispose of waste water 300ft / 100m from any water source.

Be refilled? Yes. We offer the 8.5oz / 250ml size, which can be decanted into a smaller Wilderness Wash bottle in your travel or backpacking wash kit.

Be used for wool or technical fabrics? Yes. It is a non-detergent formula which will not harm wool or degrade water-resistant technical fabrics / DWR finishes (make sure to rinse well after washing).

Imported
Attributes
Country of Origin
Imported
Style Number
1308234
Product SKU
19721900012
Shipping & Returns