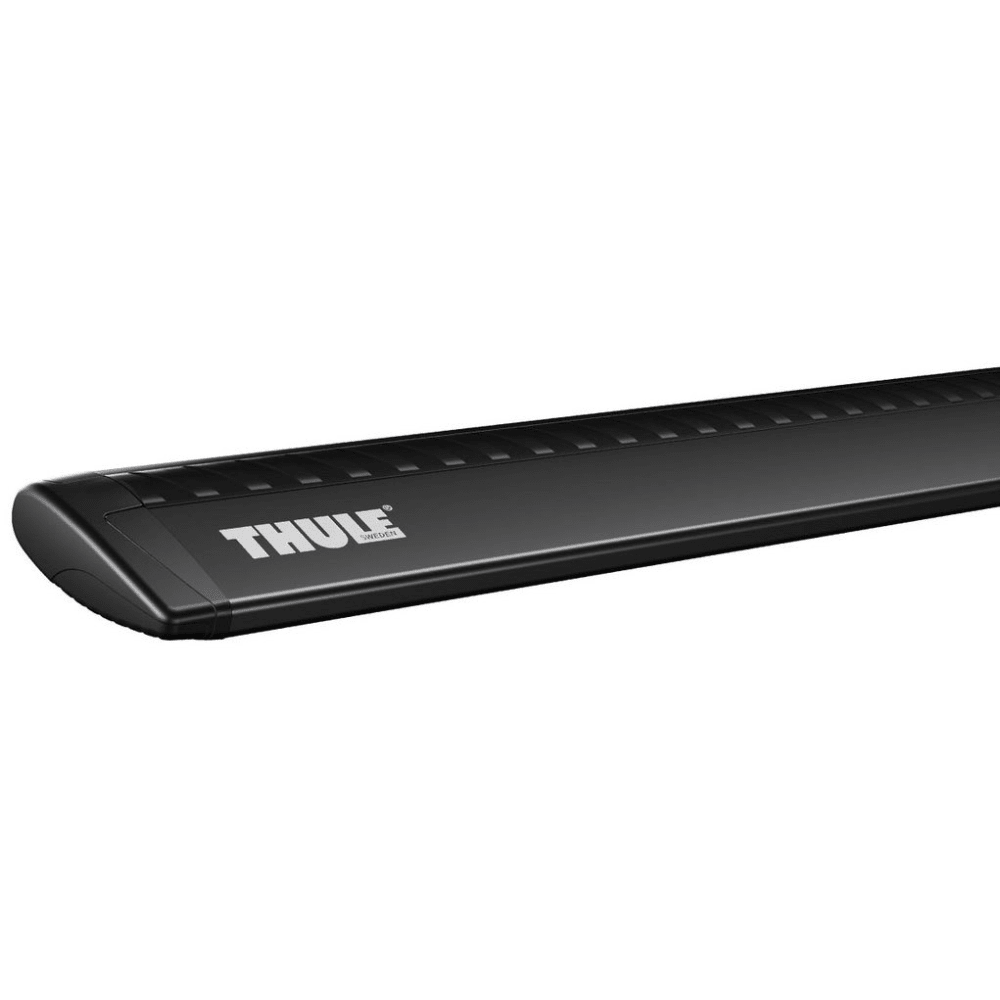 ---
---
---
Description
Aerodynamic profile, easy installation and better strength, the Thule Aero Blade Load Bars are the best way to get your gear on your vehicle.
This product will be shipped directly from Thule and will leave their warehouse in 2-3 business days. Eligible for UPS ground shipping only.
Thule WindDiffuser is a textured surface on the t-slot cover that disturbs the airflow better than a smooth surface, greatly reducing wing noise
The Thule AeroBlade design also features sharp corners to promote clean "air release", helping to reduce aerodynamic drag
Thule BoxBeam - The sophisticated BoxBeam aluminum extrusion creates one of the strongest load bars in the market. Using a vertical load test, the AeroBlade can sustain over 800 lb. of force
The new SmartSlide is a molded measurement system providing a quick, no-hassle, tape measure-free foot installation
Thule SmartSlide also covers the underbar slot to improve aerodynamics and noise diffusion
The new SwingBlade end cap pivots open to allow full access to the t-slot for easy accessory
Attributes
Country of Origin
Imported
Style Number
1306686
Product SKU
19578400012
Shipping & Returns
Quick Delivery
Ships directly from the manufacturer which incurs a surcharge applied at checkout.
View shipping options