Mount Washington Observatory
---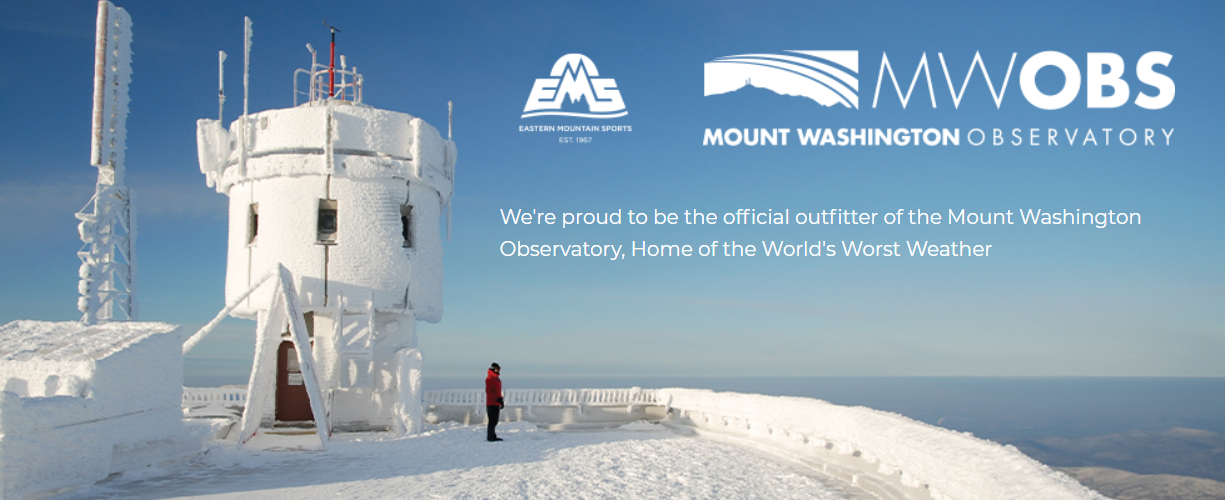 About MWOBS
Perched atop the tallest peak in the Northeast at the convergence of three storm systems, the Mount Washington Observatory has maintained a 24/7 watch of the most extreme weather conditions on the planet since 1932. The observers who venture out in these conditions every hour on the hour, every day of the year do so in EMS brand base layers, midlayers and outerwear. If our gear works for them, we're absolutely sure it will work for you

In winds gusting to 100 mph, minimize heat loss with a windproof, breathable shell over a moisture-wicking base layer and insulating midlayer.
In snow nearly 4 ft. deep, shield your legs in waterproof, breathable pants with internal gaiters. Wear these over mid- or heavyweight base layers for optimal warmth and flexibility.
When the thermometer hovers around zero, stay comfortably warm without overheating in layers of EMS hats and gloves. Wear a thin liner glove under an insulated work glove, and a thin balaclava under a Power Stretch hat.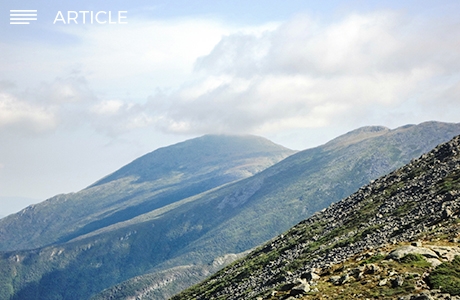 THERE'S MORE THAN ONE WAY TO SEEK THE PEAK: A MOUNT WASHINGTON ROUTE GUIDE
Ammonoosuc Ravine Trail: The most popular option from the west side, and the easiest trail to the summit... READ MORE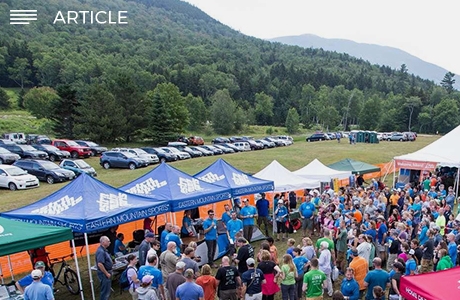 GEAR TO HELP YOU SEEK THE PEAK: WHAT TO BRING WHEN YOU HIKE MOUNT WASHINGTON
Planning to hike for a good cause? Even when you're taking to the trails to raise funds, make sure you're sufficiently prepared... READ MORE