Eastern Mountain Sports Collection to Feature REPREVE Recycled Fabric
---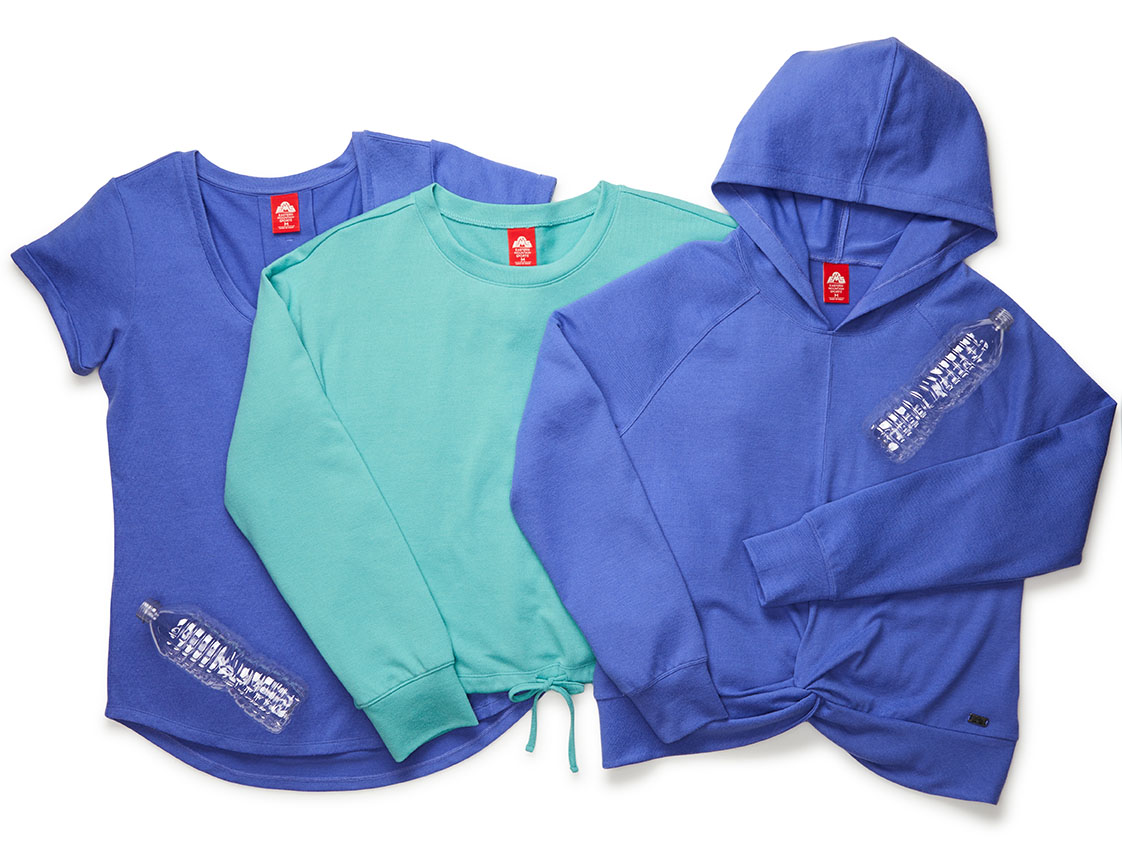 Meriden, CT (March 2022) – Eastern Mountain Sports is launching a new sustainable apparel collection this month. The Softspun series, available in the women's lifestyle category, is made from a total of 14,156 plastic bottles that are broken down and woven into polyester fiber known as REPREVE®.
Made by Unifi, Inc., REPREVE® is the global leader in branded recycled performance fibers, offering certified and traceable high-quality content made from 100% recycled materials— including post-consumer plastic bottles and pre-consumer waste. To date, REPREVE® has recycled over 31 billion plastic bottles. To learn more, visit
www.repreve.com
and
www.unifi.com/repreve.
"Traceability, accountability and transparency are all reasons we continue to work with REPREVE®," says Jess Gaj of the EMS Product Development Team. "As a global leader in recycled content, we know the accountability is there, and that is incredibly important to us as we take steps to become more sustainable."
Eastern Mountain Sports was established in 1967 and operates over 20 locations in seven northeastern states, in addition to several experiential EMS Schools. To shop recycled fiber with the EMS Softspun line, visit at
ems.com.