Eastern Mountain Sports to Open Flagship Store in Burlington, VT
---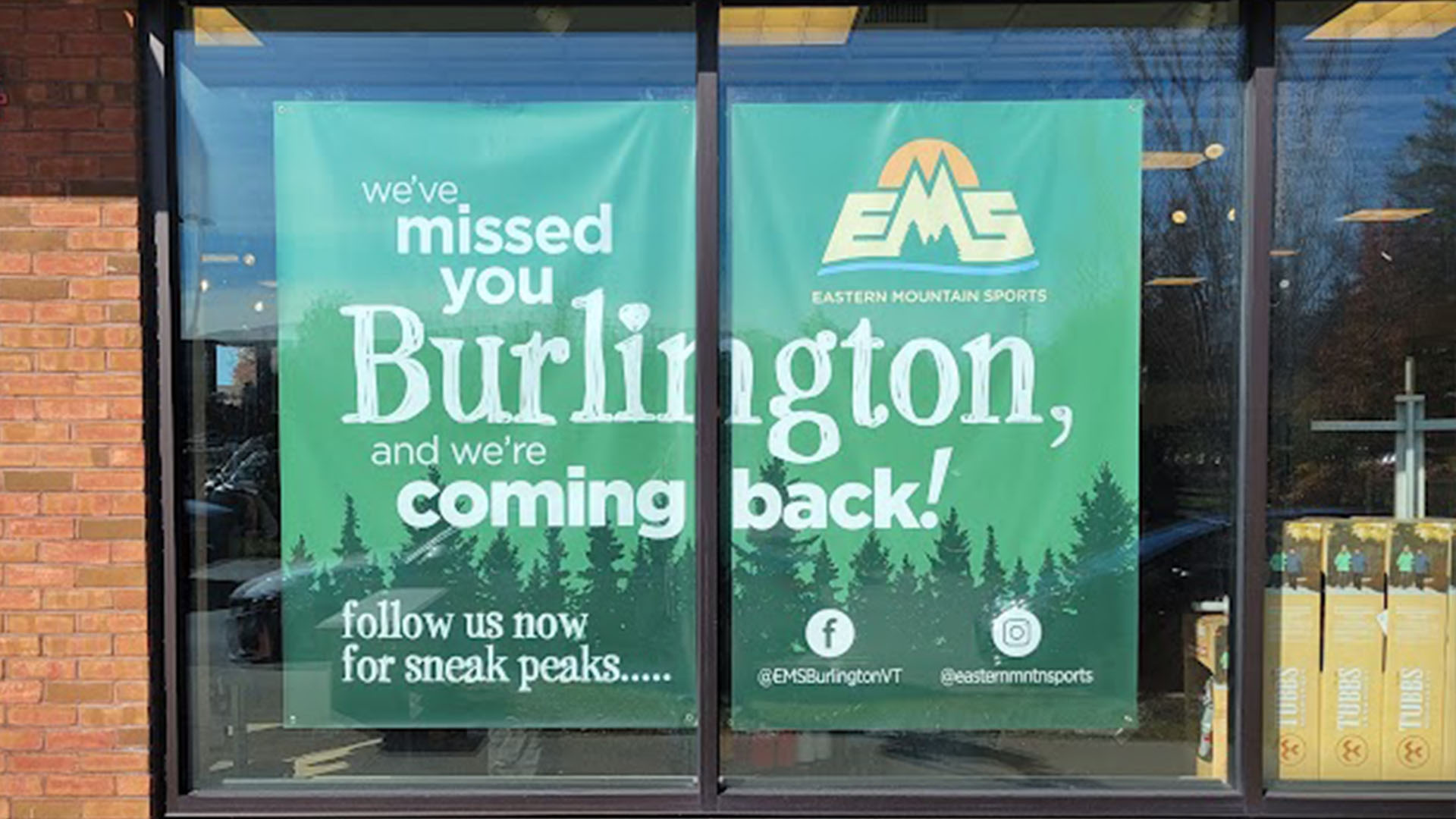 November 2022– Eastern Mountain Sports is opening a new retail location in Burlington, Vermont. The new store, scheduled to open at the end of November, will be located at 59 Garden Street, South Burlington and will serve as a flagship for the outdoor retailer and will demonstrate the spectacular new EMS store concept to be rolled out throughout the Group. "We couldn't be more excited about opening a new store in beautiful Burlington, Vermont. We have hired an experienced team of guides that are eager to help the Burlington community to experience joy by getting outdoors and connecting with nature and each other. We will be opening our store earlier than planned with a "soft reveal" starting on Nov 17th. We would also like to extend a tremendous thank-you to our brand partners and the Vermont community for their support and collaboration over the past several months," says Kevin Campbell, Executive Vice President of Operations at Eastern Mountain Sports.
The Grand Opening will take place December 2-4, 2022 and will feature some new brand partnerships, giveaways, store promotions, and door prizes for visitors, as well as local non-profits throughout the weekend. The 13,518 SF two-level retail space, located adjacent to Trader Joe's, offers gear, footwear, apparel and outerwear from Eastern Mountain Sports and partner brands including The North Face, Smartwool, Thule and more. For more information on the location, visit
https://www.ems.com/stores/burlington-vt.
Eastern Mountain Sports was established in 1967 and has a long heritage in Vermont whilst operating over 20 other locations in seven northeastern states. EMS has been a longstanding partner of the Mount Washington Observatory and also supports a donation program in all of its stores to further its support of outdoor non-profits. For more information, visit
ems.com
.