Old Socks, New Life: EMS to Participate in Smartwool's Second Cut Project
---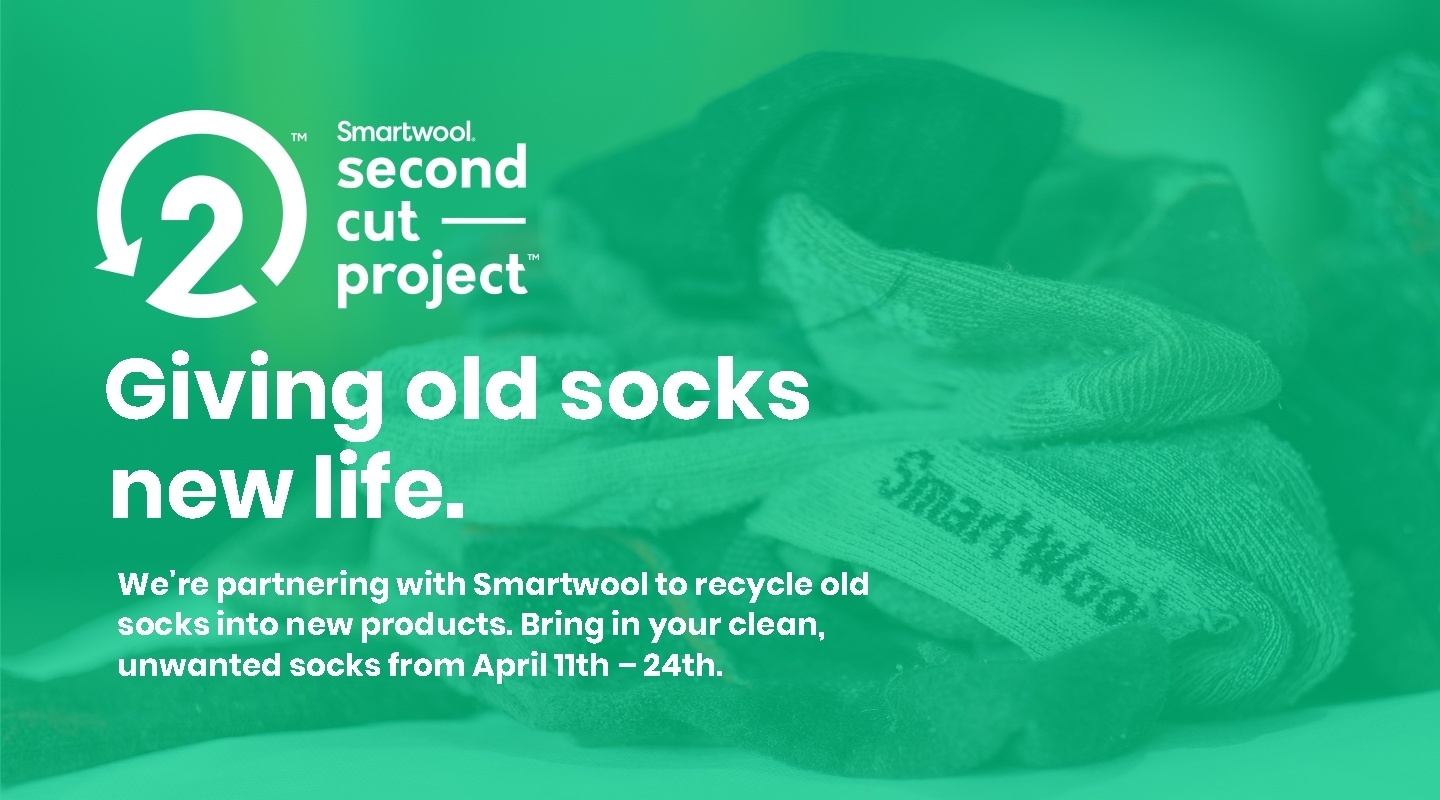 April 2022 – Eastern Mountain Sports will be a participating retailer in Smartwool's upcoming Second Cut™ Project, a sock give-back initiative to promote retail circularity. The program, now in its second year, is timed around Earth Day and aims to lessen material waste impact. From April 11th to April 24th, 2022, collection points at EMS store locations will be available for customers to donate used, clean socks (of all brand names) to then be recycled into new products through a partnership with Material Return™. The goal, according to Smartwool, is "to make a product and also build a system to keep it out of the landfill" and "begin building systems and experiments that lead us toward our goal of 100% circularity by 2030." To learn more about the initiative and to get involved, visit
Smartwool
® | What Matters.
"We're excited to be among the retailers joining in on this and hope it is the first year of many we do so," says Kerry Murrichio, Vice President of Merchandising at EMS. "2022 is a big year for us in terms of sustainability initiatives and examining our corporate impact, so this project with Smartwool is a fitting partnership."
Eastern Mountain Sports currently operates over 20 stores in seven northeastern states, with all locations participating in the Second Cut™ campaign. For a complete list of stores, visit
https://www.ems.com/find-a-store
. Established in 1967, EMS has been helping people of all ages and abilities have more fun outside as a trusted source of top-quality outdoor gear, apparel and advice.