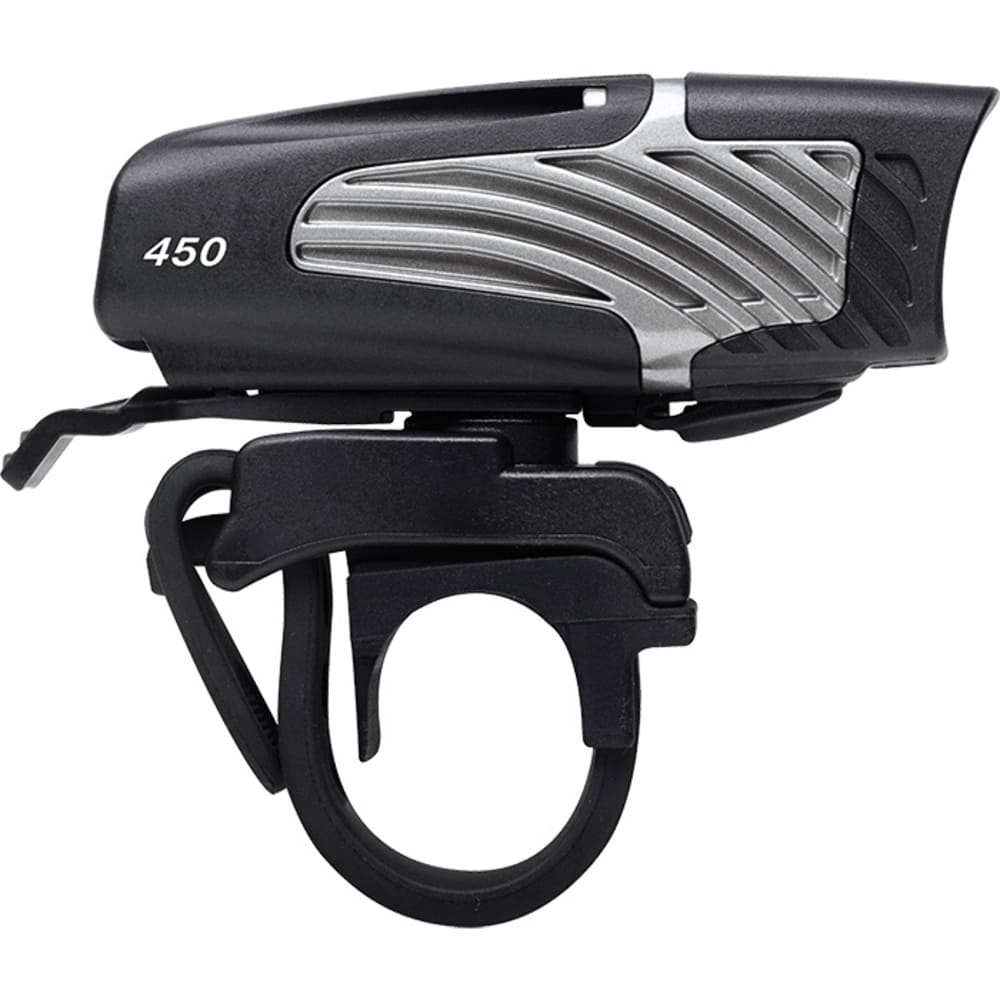 ---
---
---
Description
Big things come in small packages, and the NiteRider® Lumina™ Micro 450 is the proof. The Lumina™ Micro 450 delivers a powerful punch with 450 lumens of light output, helping you to safely navigate your ride and allowing you to see and be seen. As with all Luminas in the series, it includes a low battery indicator. When the power button changes from blue to red, this indicates that there is approximately 15-20% battery life remaining. Weight: 130 g.
This product will be shipped directly from Niterider and will leave their warehouse in 2-3 business days. Eligible for UPS ground shipping only.
Lumens: 450
Burn Time: 14 hrs. (low); 1:30 hrs. (high)
Water Resistance: IPX4 (water-resistant)
Power Source: Li-Ion
Imported
Attributes
Country of Origin
Imported
Style Number
2039559
Product SKU
31934200006
Shipping & Returns
Quick Delivery
Ships directly from the manufacturer which incurs a surcharge applied at checkout.
View shipping options