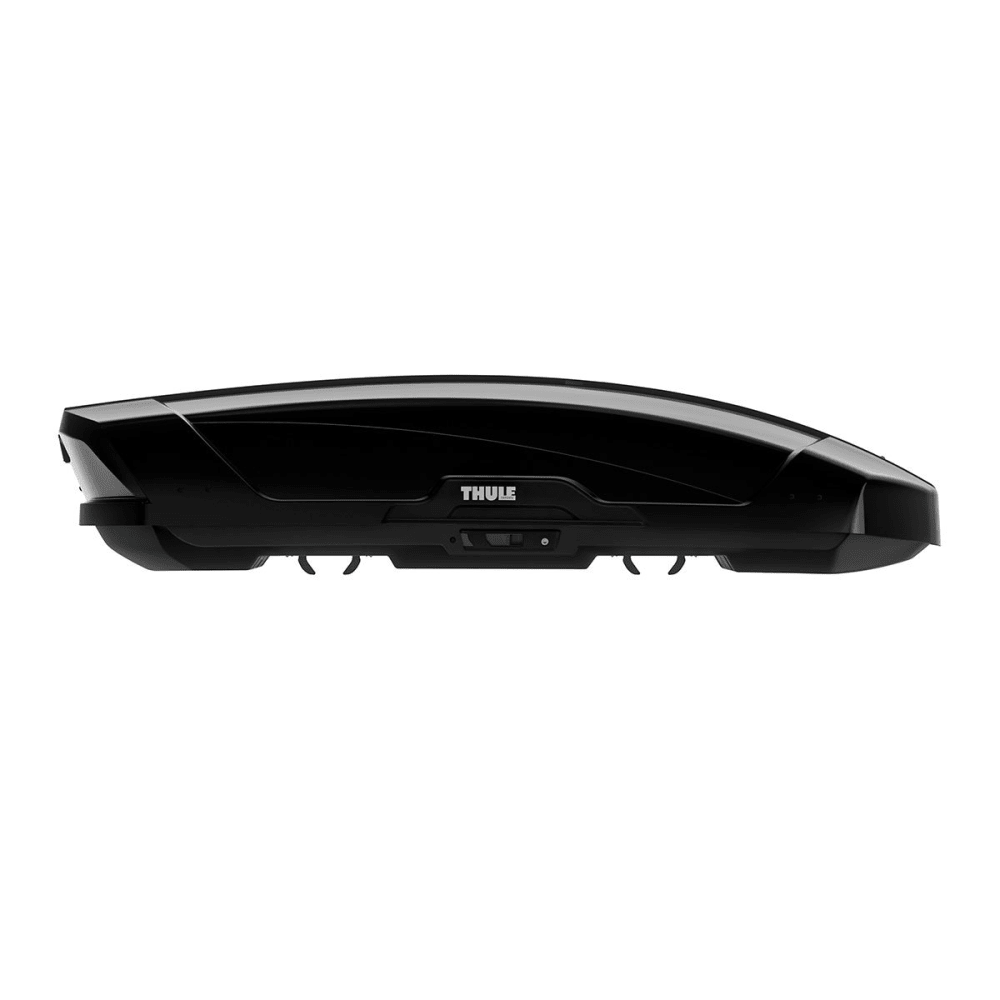 ---
---
---
Description
Stylish and spacious roof-mounted cargo box, optimized for ease of use.
This product will be shipped directly from Thule and will leave their warehouse in 3-5 business days. This item is over sized and requires special shipping accommodations and will ship via freight common carrier.
Optimized design for best space efficiency, aerodynamics, and vehicle fit
Easy to mount thanks to the extra wide PowerClick quick-mount system. The integrated torque indicator "clicks" when it's properly mounted, ensuring fast and secure fitting
Easy to open and close in all conditions due to grip-friendly outer handles and supporting lid lifters
SlideLock system with separate locking and opening functions, automatically locks the lid in place and indicates when the box is closed securely
Full trunk access with minimal risk of contact with the cargo box, thanks to its forward position on the vehicle roof
Volume: 16 cu ft
External dimensions: 77 x 36 x 17 in
Internal dimensions: 69 x 31.5 x 15 in
Height off crossbar: 15.5 in
Load capacity: 165 lb.
Weight: 42 lb.
Made in USA
Attributes
Length
77 in
Weight
42lbs
Country of Origin
USA
Style Number
2030135
Product SKU
30991700006
Shipping & Returns
Quick Delivery
Ships directly from the manufacturer which incurs a surcharge applied at checkout.
View shipping options