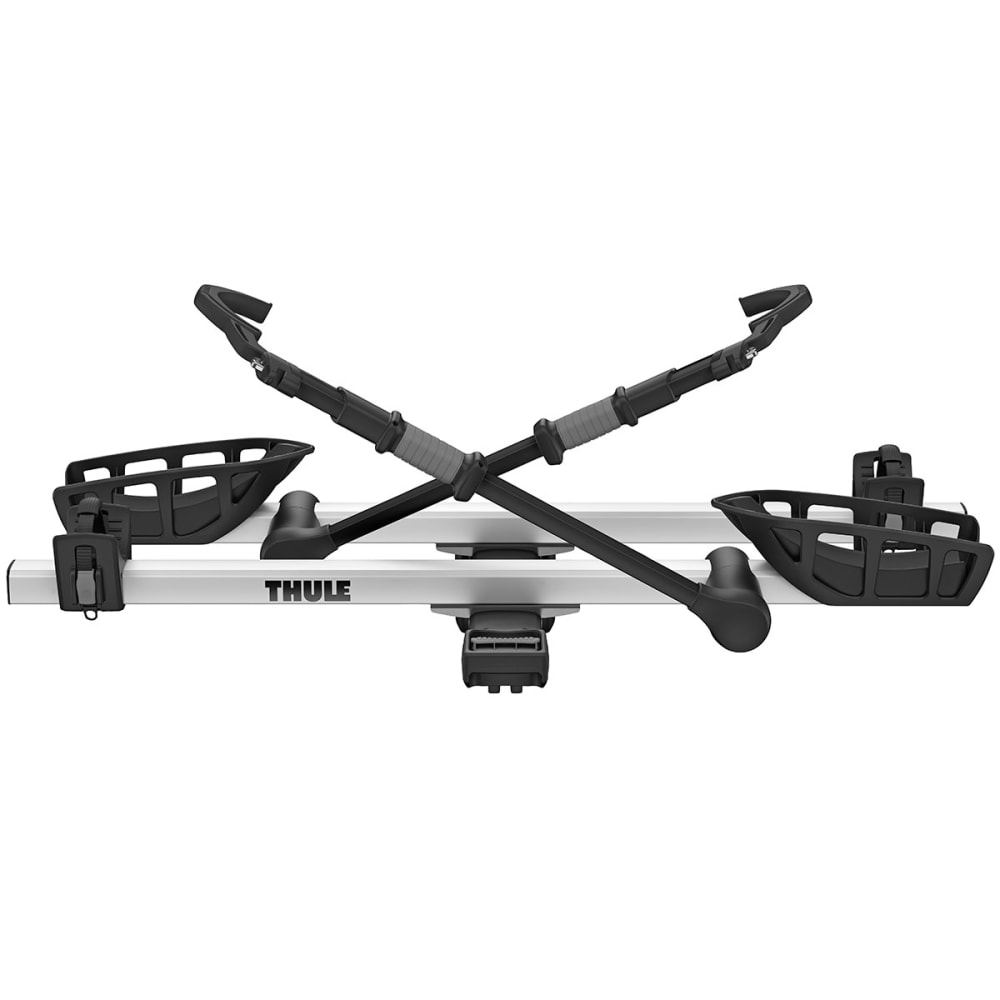 ---
---
---
Description
As youƒ??re taking your bikes out to the trails, transport them on Thuleƒ??s platform-style rack designed to fit 2 in. trailer hitch receivers. Efficiency is paramount here, with tool-free installation and a loading design requiring minimal lifting. Your bikes, too, get plenty of space once on, while wheel straps ensure a secure fit when youƒ??re on the road. During your journey, its HitchSwitch lever then gives you full accessibility to your vehicleƒ??s rear hatch – just tilt the rack away, even if itƒ??s already loaded.
Install and remove the rack with the tool-free AutoAttach system
Folds for easy storage when not in use
Use the HitchSwitch lever to tilt rack away from the vehicle, even when itƒ??s loaded, to access the rear
Accommodates most bikes, regardless of frame design, suspension, axle, or wheel size
Bike trays offer ample room between, letting you adjust from side to side to reduce bike contact and interference
Integrated cable lock and lock knob let you lock your bike to the track and then secure it to the receiver
Frame-free ratcheting arm gives you a quick option to secure your bike without frame contact
Wheel straps secure bikeƒ??s wheels to the tray
Ideal for carbon frame, mountain, downhill, and fat bikes
Comfortably fits tire sizes from 20 to 29 in. and up to 5 in. wide
Carries two bikes
With Add-on accessory (sold separately), the rack can carry two additional bikes
Imported
Oversized shipping surcharge applies to this product
Attributes
Height
43 in.
Length
54 in.
Weight
52 lbs.
Weight Limit
120 lbs.
Capacity
2 bikes
Country of Origin
USA
Style Number
2029782
Product SKU
30956400006
Shipping & Returns
Quick Delivery
Ships directly from the manufacturer which incurs a surcharge applied at checkout.
View shipping options