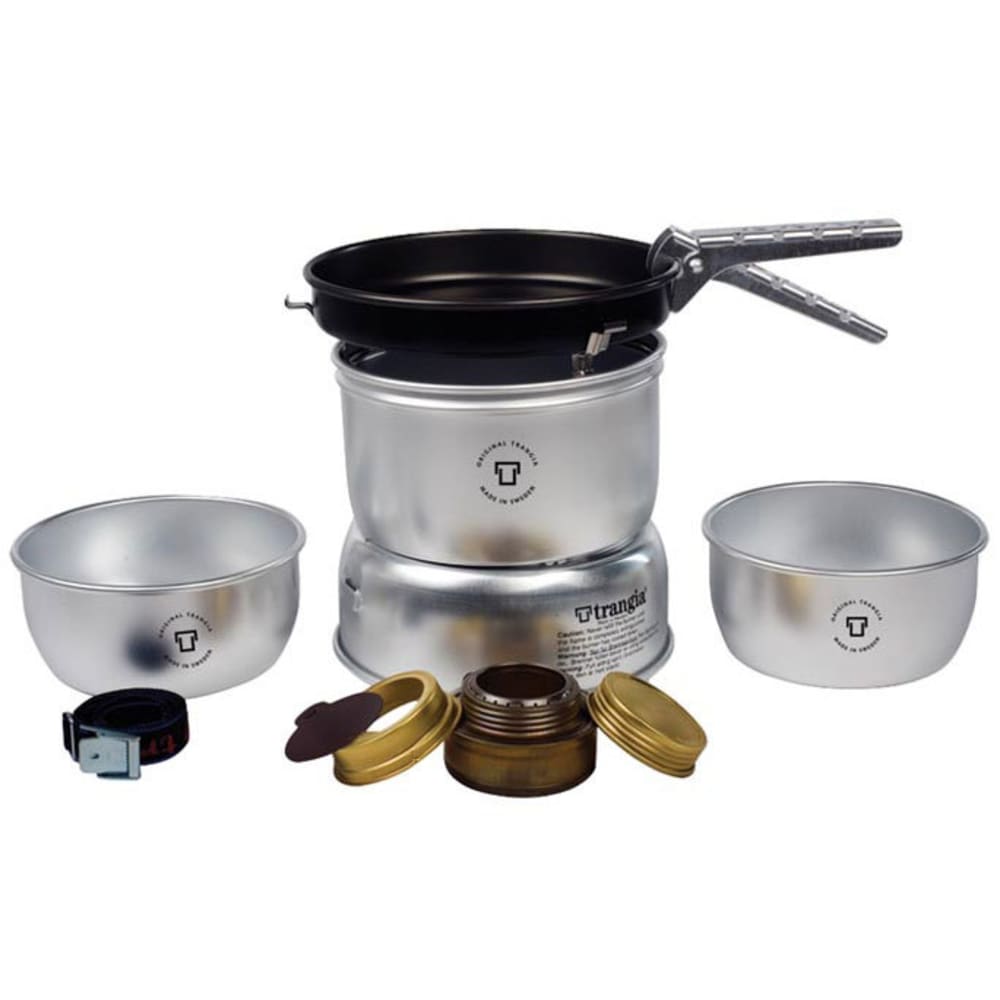 ---
---
---
Description
Stove with 2 ultralight aluminum 1.0 L saucepans, 1 ultralight aluminum non-stick, and one 7.25" fry pan. Kit comes with a Trangia spirit burner.
This product will be shipped directly from Trangia and will leave their warehouse in 2-3 business days. Eligible for UPS ground shipping only.
Weight: 1.6 lbs (725 g)
Boil Time (1 liter): 8 min (spirit burner)
Packed Dimensions: 7.25" x 4"
Output: 1000 w (spirit burner)
Fuel Type: Alcohol or butane
Imported
Attributes
Weight
1.6 lbs.
Country of Origin
Imported
Style Number
2039504
Product SKU
31928700006
Shipping & Returns
Quick Delivery
Ships directly from the manufacturer which incurs a surcharge applied at checkout.
View shipping options